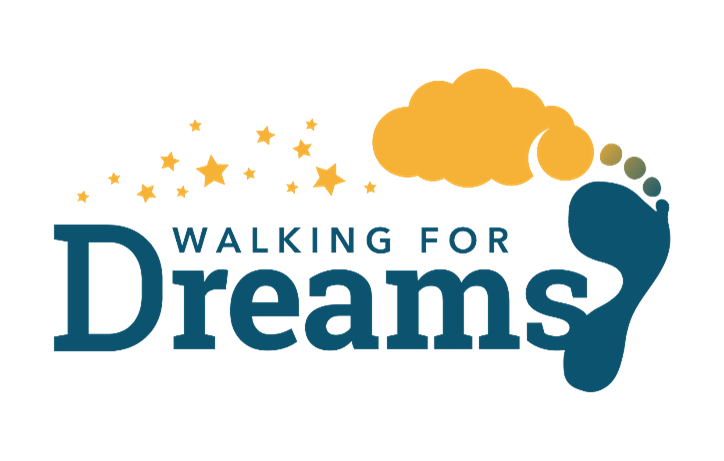 Dear Heritage Place Family:
We just completed this year's Walking for Dreams. We were joined by other Central Indiana organizations in bringing awareness about Heritage Place, enjoying the fresh air, and raising valuable program dollars as part of this wonderful, family (and Pet!) friendly Walk-A-Thon on Sunday, May 23, 1:00 PM. We're pleased that Heritage Place members, Judy Hanna and Brad Romine, were able to coordinate our participation this year!
This year, we gathered in the Common Ground Parking Lot (4550 N. Illinois Street), starting at 12:45. All of us as part of "Team Heritage Place" stepped off shortly after 1:00, heading west to Sunset Avenue, south to Buckingham Dr., then East to Illinois Street and Heritage Place. Many other community charities conducted their own routes, and many also walked at the downtown canal.
Supporting Walking for Dreams has never been easier! Every dollar counts, so we ask that you consider securing donations for your walk. Invite friends, family, neighbors, and colleagues to sponsor you and walk with us! Here's how you can do it, today:
Visit the Walking for Dreams/Heritage Place dedicated and secure website to make your contribution. To make it all the easier, we're all one team ("Team Heritage Place"):
https://www.walkingfordreams.org/OrganizationProfile?id=1d95a2c3-918b-4799-8ff0-69d092d03748