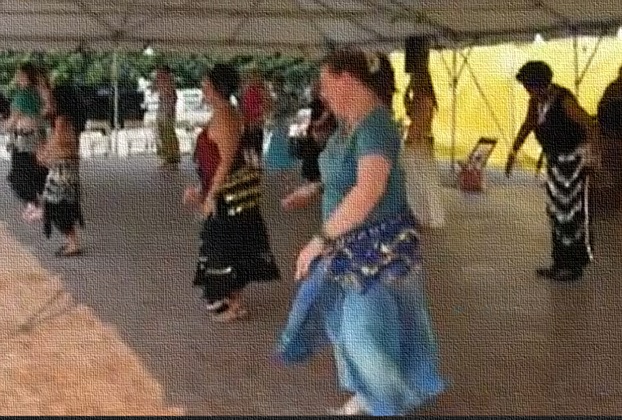 Belly Dancing Fitness (In-Person)
Want a more rigorous workout? Belly dancing offers the same level of aerobic activity that a standard aerobics class offers. It builds coordination, memory skills and improves posture. Once you learn all dance routines, you will be ready to perform at annual community events.
This class can help you lose weight and inches by having fun in a fun-loving environment.
00

days

00

hours

00

minutes

00

seconds
2022 November
Sun

30

Mon

31

Tue

1

Wed

2

Thu

3

Fri

4

Sat

5
Sun

6

Mon

7

Tue

8

Wed

9

Thu

10

Fri

11

Sat

12
Sun

13

Mon

14

Tue

15

Wed

16

Thu

17

Fri

18

Sat

19
Sun

20

Mon

21

Tue

22

Wed

23

Thu

24

Fri

25

Sat

26
Sun

27

Mon

28

Tue

29

Wed

30

Thu

1

Fri

2

Sat

3
10:00 AM - 12:00 PM

11:00 AM - 12:00 AM

1:30 PM - 3:30 PM

10:30 AM - 12:30 PM

11:00 AM - 12:30 PM

1:00 PM - 2:00 PM

10:00 AM - 12:00 PM

11:00 AM - 12:00 AM

1:30 PM - 3:30 PM

11:00 AM - 12:00 AM

11:30 AM - 11:30 AM

12:00 PM - 3:00 PM

10:30 AM - 12:30 PM

11:00 AM - 12:30 PM

1:00 PM - 2:00 PM

10:00 AM - 12:00 PM

11:00 AM - 12:30 PM

12:00 PM - 1:00 PM

10:00 AM - 12:00 PM

11:00 AM - 12:00 AM

1:30 PM - 3:30 PM

10:30 AM - 12:30 PM

11:00 AM - 12:30 PM

1:00 PM - 2:00 PM

10:00 AM - 12:00 PM

11:00 AM - 12:00 AM

1:30 PM - 3:30 PM

10:30 AM - 12:30 PM

11:00 AM - 12:30 PM

1:00 PM - 2:00 PM

10:00 AM - 12:00 PM

11:00 AM - 12:00 AM

1:30 PM - 3:30 PM

10:30 AM - 12:30 PM

11:00 AM - 12:30 PM

1:00 PM - 2:00 PM