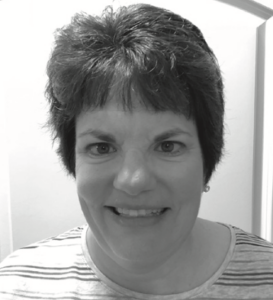 Maria Mabe has been an active board member of Heri- tage Place since 2016. She participated in an internship, sponsored by United way at Heritage Place. Through this "Leadership United Program", Maria learned that Heri- tage Place provided Older Adults with meaningful social, physical, mental and spiritual activities to age gracefully. This was a mission that Maria believed in and decided to stay involved in the work.
By day, Maria is a Speech Language Pathologist and provides coverage to a local nursing facility in Indianapolis. By night, she makes her home in Westfield, Indiana with her husband Greg. They have numerous nieces and nephews. Maria enjoys traveling, biking, and is an avid Pacers and Colts fan.
Maria Mabe stepped up in the role of 2018 Chairperson for The Heritage Place Trivia Bowl, an event that incorporates FUN in Fundraising.
The 10th Annual Trivia Bowl will be held on Thursday Nov 1 from 6 to 9 pm at St. Paul's Episcopal Church in Indianapolis. Proceeds from the Trivia Bowl provide Heritage Place with the tools to continue with programs. If you wish to pull a team together or simply volunteer your time, call on Maria through the main Heritage Place phone number and jump on board for this enjoyable evening.